05 May 2023
Gloomy weather affects consumer spending, April's Retail Round Up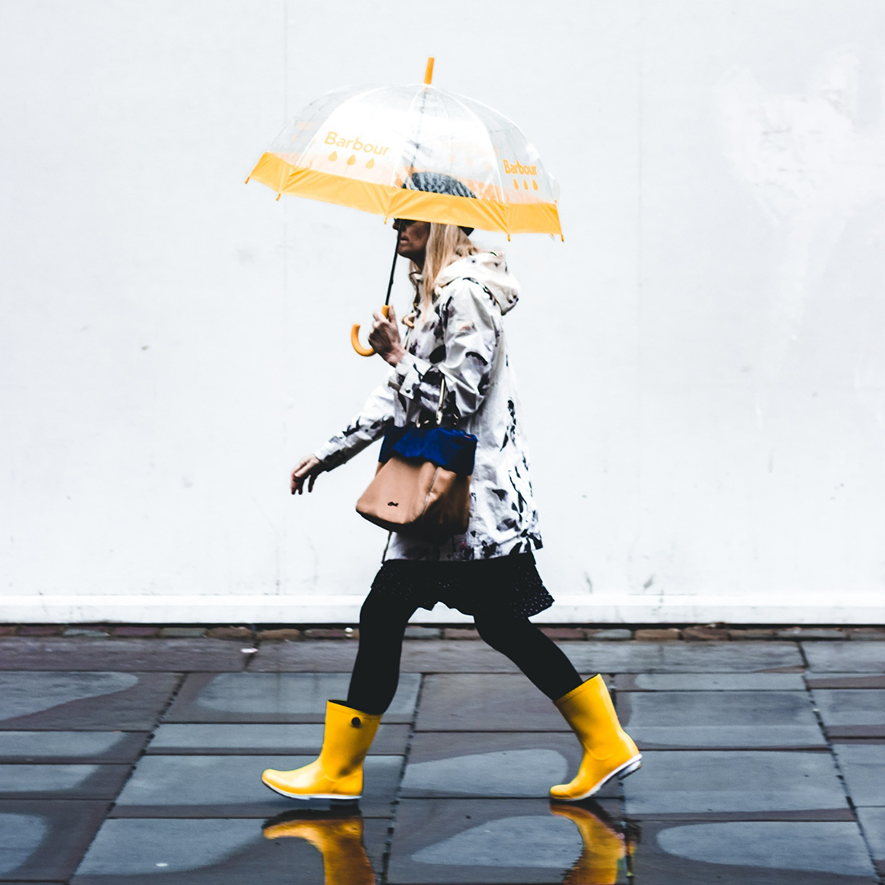 Near-term difficulties drag on, but the outlook brightens. Despite ongoing financial challenges for many consumers, optimism is increasing as recessionary fears recede.
Headline inflation eased to 10.1% in March from 10.4% in February but remained close to a 40-year high and above the 9.8% forecast by economists. However, inflation is still set to drop sharply from the middle of the year as wholesale energy prices fall.
Both regular pay and total pay declined 2.3% and 3.0% YoY respectively in real terms in the three months to February (ONS), but consumer confidence increased six points to a 15-month high of -30 in April (Fig 1). The GfK Major Purchase Index increased five points to -28 in the month.
These rises have been driven by robust wage growth and extended government energy bill support, as well as growing optimism at the prospect of inflationary pressures easing.
However, both measures remain firmly in negative territory, and the impact of changes to consumer confidence on spending typically lags by around three to six months, pointing to entrenched recessionary behaviour in the near-term.
Fig 1: UK consumer confidence and business confidence both increased in April
Source: GfK, Lloyds
Business confidence rose 1 point to an 11-month high of 33% in April (Lloyds), driven by greater optimism about the economy. Retail business confidence fell to 24% from 32% in March but remains significantly higher than the lows recorded throughout much of 2022.
Record high food inflation curbs discretionary spending
Retail sales increased 6.0% YoY in March (Retail Economics). However, when double-digit inflation is factored in, it points to a thirteenth consecutive month of declining sales values (Fig 2). Food inflation surged to 19.1%, up from 18.0% in February, putting further downward pressure on discretionary incomes and discouraging non-essential spending.
Fig 2: Retail sales value and volume growth has detached due to high inflation
Source: ONS, Retail Economics analysis
In-store shopping continued to be preferred as consumers tried to avoid rising delivery and returns costs, with cash transactions remaining prevalent and demand for local markdowns high.
However, the UK's wettest March for 29 years weakened footfall levels, which were down 0.6% YoY in the five weeks to 1 April (Springboard).
This coincided with online sales values rising for the first time since the end of 2021. Ecommerce sales rose by 3.4% YoY in March, albeit propped up by a weak comparative to the previous year when sales plunged 19.2%.
Fig 3: March 2023 retail sales by sector
Source: Retail Economics Retail Sales Index (value, non-seasonally adjusted).
Industry Trends & Developments
Syncretic sectors
Traditional homewares retailers are facing competition from the likes of Next, H&M and Primark, which have expanded their homewares offering. Indeed, Primark saw homewares sales increase by around 25% between 2019 and 2023 (Retail Week).
Embedding a homewares section into a clothing store can create more opportunities for impulsive purchases as well as allowing clothing retailers to leverage their social media presence to advertise home products. Their ability to engage with younger consumers is something legacy giants like Dunelm will need to keep a close eye on.
Wet weather dampens DIY sales
March 2023 was the sixth wettest on record, resulting in sales of outdoor plants falling 32.0%, and sales of garden furniture and barbeques falling 58.0% in the month, as households spent more time indoors (GCA).
However, consumers are increasingly investing in growing their own fruit and vegetables in response to record-high food inflation. ManoMano saw sales of Grow Bags and greenhouses increase 45% and 41% MoM respectively in the month.
Online acquisitions pay off
Younger and more affluent buyers are increasingly on the look-out for a compelling omnichannel offering when looking for household goods. Legacy players that factored this into their long-term strategies are now reaping the rewards.
Bensons for Beds, which acquired online pureplay Eve Sleep in Q4 2022, saw digital sales increase 32% YoY in the first quarter to March.
Similarly, Topps Tiles' total online sales were worth £10.1m compared to £1.1m in the previous year in the 26 weeks to 1 April, in part due to its acquisition of online retailer Pro Tiler Tools.
---
About Retail Economics
Retail Economics is an independent economics research consultancy focusing exclusively on the retail and consumer industry. Our research and membership service empowers organisations with a deeper understanding of the key economic drivers supporting the retail industry, providing a competitive edge needed to make critical business and investment decisions.
Please contact us for information regarding our services:
T: 44 (0)20 3633 3698, W: retaileconomics.co.uk, E: amy.yates@retaileconomics.co.uk,
S: linkedin.com/company/retail-economics