SMSenra Lda
Stand: SF-C10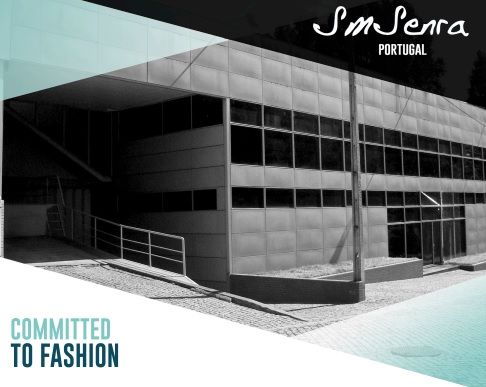 With knowhow of more than 30 years in the making of clothing for fashion brands, SMSENRA LDA offers its customers creative and custom-made garments to support their growth and success.
Its equipped production unit in Maia allows them to supply fully-made garments for brands seeking for quality, reliability and fast deliveries.
With OEKO-TEX and GOTS certification, the pursuit for the sustainability of materials and processes is a everyday challenge that allows them to be in line with current global requirements.
Which certification(s) do you hold?
Oekotex, GOTS, BCI, SMETA
Address
Milheirós MAIA
Portugal
Sustainability Role in overall company's strategic plans

Execution of strategies that are industry-specific, such as energy consumption, resource conservation, recycling, transportation, and sustainable architecture. Sustainability is not just environmentalism. We are also sommited to social equity and economic development.

Sustainability initiatives

Installation of solar panels, Reuse of stock fabrics, Recycling of textile, Carton and Plastic waste. Use of polybags made with recycled fibers. Continuous improvement of the workplace.

Pledges for the year

Innovate procedures to optimize resources and workplace, without losing the uniqueness of 'handmade' and 'made with care'

Social equity at your company

As an European and certified company we follow EU regulation of labour rights and EU Pillar of Social Rights, where workers have the right to a high level of protection of their health and safety at work.
1 Results