Jonon Od LLC
Hall: National Ground Stand: SF-D27
Coats & Jackets
Jumpers & Cardigans
Cashmere
Wool
Knits
Full Service
Recycled Packaging
Gloves
Hats
Scarves
Apparel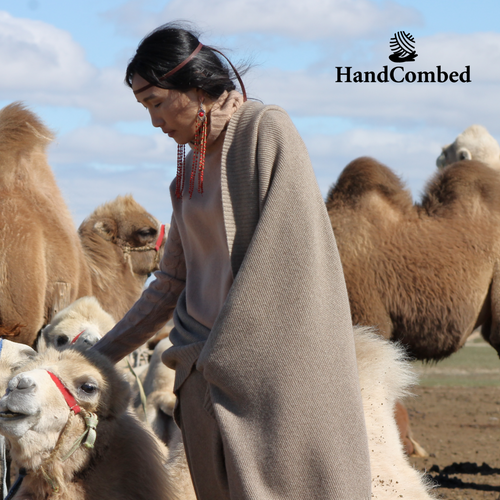 HandCombed stands for sustainability and transparency.
As we introduce our high-quality Mongolian wool and cashmere products worldwide; our goal is to do so ethically.
We are committed to being an eco-friendly, socially responsible company as we work with and support the business activities of a range of people from herder families to small and medium sized manufacturers.
Our precious wool is sourced by hand-combing each yak, goat and camel individually every year, when the animals shed their winter coats. This process is completely renewable and sustainable. The animals grow a new fleece each year and survive on self-replenishing vegetation.
We are dedicated to bringing your fashion vision to life and provide professional services and high-quality products to private labels and brands. Our mission is to be flexible in meeting the needs of our clients and establish long-lasting partnerships.
Address
Ulaanbaatar
Mongolia
Unique Ecosystem of the World The main factor of ecological balance is harmony of livestock, nature and nomadic lifestyle.