Hirdaramani International Exports (Pvt)
Hall: National Ground Stand: SF-E26
Childrenswear
Jeans
Sweatshirts & Fleeces
Tops & T-shirts
Trousers & leggings
Casualwear
Gymwear
Sports / Team Kits
Design Services
Manufacturing
Apparel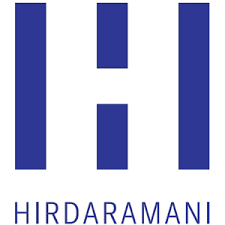 Hirdaramani is a pioneering global apparel manufacturer. We provide integrated apparel design, production and supply chain solutions to premium international brands. With a strong focus on ingenuity, enduring relationships and regional agility, our team of specialists partner with clothing companies to deliver trend leading products to their customers.
Today Hirdaramani is a global enterprise with a diversified network spanning 55,000+ associates, six countries and multiple industry sectors - Apparel, Renewable Energy, Leisure, Retail, IT and Financial Services.
At Hirdaramani, we do the right thing. We always have. It's about making good decisions today that benefit everyone in the long-term. Our future-focused integrity got us to where we are today and will ensure we have an enduring positive impact on the world.
Address
Colombo
Sri Lanka
In 2020, the Hirdaramani Group announced their Future First initiative, a truly ambitious and comprehensive Sustainability Roadmap for 2025. As part of their commitment to transparency and accountabil ...

Hirdaramani Group announces its commitment to the Science Based Targets Initiative (SBTi). With this announcement, they officially join a select group of companies globally taking action to limit glob ...