Herliking UK Co. Ltd
Stand: SF-F18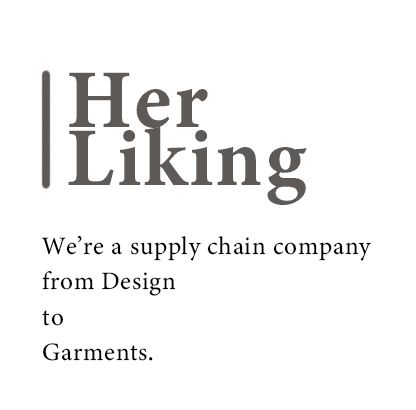 Herliking UK Co. Ltd is a newly established subsidiary of Nanjing Chenyan Clothing Co., Ltd. Which is based in China, and mainly serves European customers' orders.
We are a professional garments supply chain company, based on the supplying of fashion styles. The company has seven departments: Design Department, Technology Department, Purchasing Department, Production Department, Finance Department, Personnel Department, and Business Department.
The core business personnel of our design, technology, procurement, and production departments have been deeply involved in Chinese apparel industry for many years, and are familiar with the domestic industry environment. Relying on the excellent fashion production and processing resources in the Yangtze River Delta and surrounding areas, we start from the design to the development of fabric, accessories and all materials.The overall arrangement from procurement to production, from small batch orders to tens of thousands of single items, can ensure flexible and quick response to quality. We serves many well-known e-commerce fashion stores in China currently.
As an aspiring young company, connecting with and serving ingternational fashion brands is a further strategy for our pursuit of globalization, and it was officially put on the agenda this year. Herliking UK CO. LTD was officially established in London on July 19, 2022.
Address
Enfield
United Kingdom